We are devastated to share that Moïse passed away last Thursday. We want to thank every single person who prayed, hoped, and donated to save Moïse's life. Moïse had the ability to lift everyone around him with his humor and affection.
In our last Moïse update, Moïse was able to receive chemotherapy in Nairobi because of so many kind donors. Upon his return, he and his mother moved to the outskirts of Goma, near family, while visiting HEAL Africa for monthly for check-ups, with Dr. Medard. Several months later, his tumor came back and the doctors were able to remove it surgically. But it began to spread again.
Late in the fall of 2018, Dr. Medard found a place in Kigali, Rwanda where Moïse could receive free chemo treatments. But the cost of travel and lodging between Goma and Kigali was unrealistic for Charlene. Dr. Medard and staff were hoping for a miracle to come through with additional funds in an effort bring hope to Moïse's life despite his circumstance. Although the initial fundraiser for Moïse had come to an end, a woman by the name of Ann, surprised us by giving Moïse a few more months of hope. And it was a few months later, that Moïse passed away.
It is disheartening news to lose a bright child with so much spirit. But Moïse also unified all of us in hope. He kept us from feeling sorry for him or taking our personal lives too seriously by making us laugh and finding your hand to hold.
There are things in life which are difficult to accept. A child who suffers is one. Thank you for suspending any disbelief and erring on the side of hope.
We want to recognize Dr. Medard and Dr. Barthelemy, two HEAL Africa staff, for their commitment to Moïse's care in and out of the hospital, over the last year and half.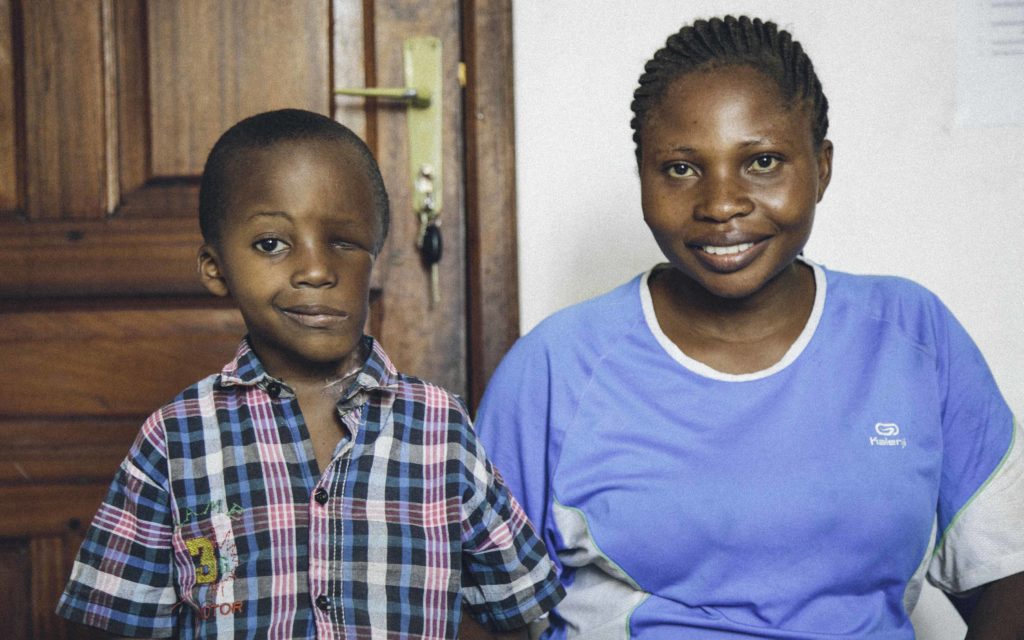 The grace of God means something like:
Here is your life.
You might never have been, but you are because the party wouldn't have been complete without you.
Here is the world.
Beautiful and terrible things will happen. Don't be afraid. I am with you.
~ Frederick Buechner, Wishful Thinking