Our Mission
HEAL Africa compassionately serves vulnerable people and communities through a holistic approach to Healthcare, Education, community Action, and Leadership development in response to changing needs.
It fosters high standards in practice and research within each of those areas.
Heal Africa's Mission Is Characterized By:
Providing compassionate holistic services to improve physical, spiritual, emotional, economic, and community well-being.
Teaching and activities rooted in Christian principles that help children, men, and women understand their rights and duties as children of God. Believing in the dignity of the human person and developing strategies for the protection and capacity building for all including the most vulnerable in our community.
Striving to enhance patient care and service delivery, to keep knowledge and skills relevant, to seize health and community development opportunities, and to effectively manage resources.
Respecting and protecting human rights, working to ensure safety and security for all persons, promoting gender equality as a fundamental right.
Believing that economic development is found in communities that promote Christian principles, maintain order, work for the common good of the community, value all its available resources, adopt poverty reduction and wealth creation strategies.
Believing that social change occurs in a society in which every child is valued, protected, and supported to achieve her/his potential, HEAL Africa participates through implementation of the LEAD Strategy: Love; Education; Advocacy; Development (into responsible and productive adults).
Our Motivation
HEAL Africa is a Christian organization committed to serving God in our teaching and practices. HEAL Africa is motivated by love for God and love for people. Following the example of Jesus Christ the healer, we offer our services to all without discrimination.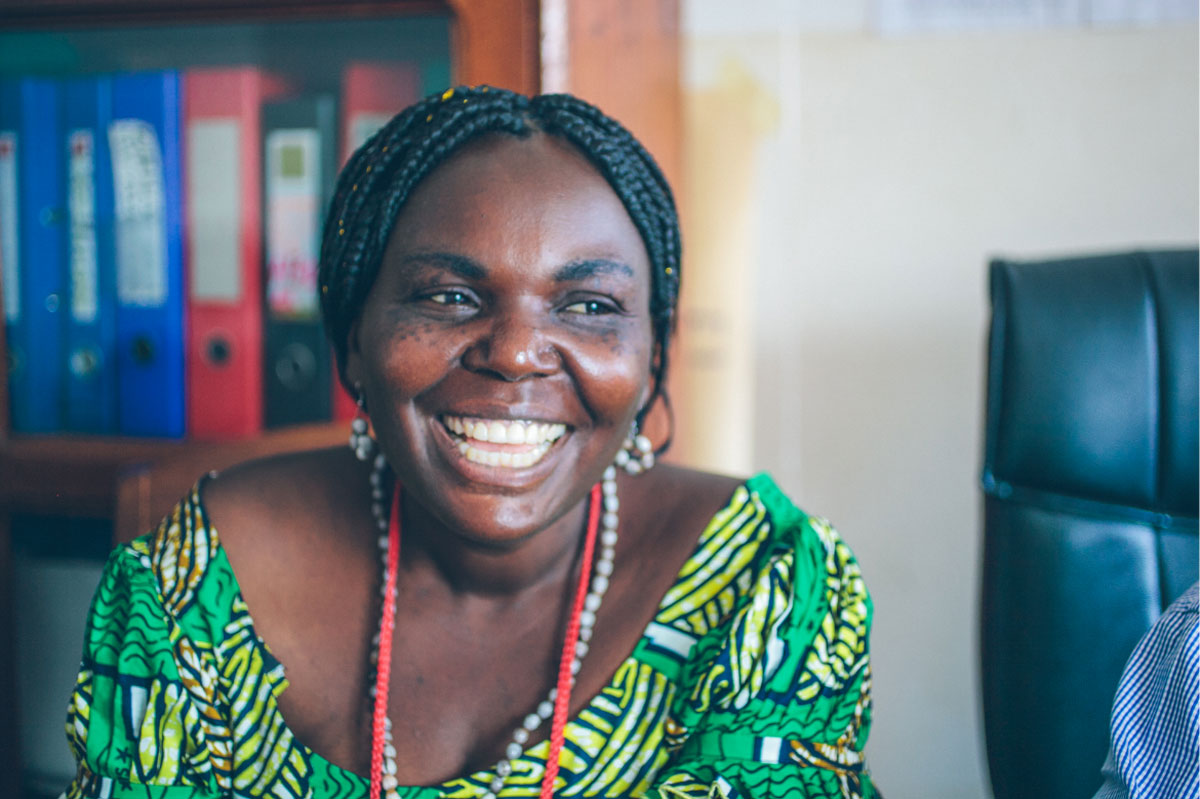 Our Vision
Transformed, healthy, sustainable communities in the Central Africa region in which each person can develop her/his full physical, spiritual, emotional, relational, and economic capability while living in safety and freedom.
Our History
HEAL Africa is deeply rooted in Africa. During the summer of 1993 Dr. Jo Lusi and his wife, Lyn, visited the United States and were the house guests of Dr. Paul and Macky Groen. Though they lived on different continents, the four of them discovered that they shared many perspectives and passions. The Lusi's lived and worked in Africa. Dr. Jo had been born in DRC, and Lyn lived most of her adult life in Africa. The Groens had served in medical missions in Nigeria during the 1960s before moving back to the United States.
Subsequently, the Groens made frequent trips to serve and teach in African hospitals. They spoke at length about the need for more trained physicians and better health care in Africa – health care that would address physical, spiritual, and emotional needs for all. Thee kindred spirits then went back to their respective homes. Keep Reading
Our Organization
HEAL Africa's work is focused in the Democratic Republic of Congo (DRC) and is supported by a number of partner organizations, alliances, and related organizations around the world.
HEAL Africa DRC is a non-governmental agency registered in the Democratic Republic of Congo (DRC). The work in the DRC is governed by the General Assembly (board). The General Assembly is responsible for:
Congruence of the vision/mission/values of the organization and its activities
Adoption of annual budgets
Setting of goals and priorities
Oversight of the CEO and senior management