When we began working in war-torn and impoverished Congo in the 1990s, we wanted to bring health care to many Congolese living without access to basic health. We also knew that our patients would be returning to very horrific conditions that could potentially render our work useless. Over the years we have learned that rebuilding a person and his or her community is complex—that it would require more than just medicine—but a holistic approach.
We work in a very challenging context, surrounded by poverty and conflict. Isolated from the world by both distance and information, we recognize the importance of partnerships in order to grow and improve our services. We also believe we can use our skills and education, local knowledge, and our strong sense of community to find meaningful solutions to bring hope and transformation.
Holistic
Healing a person of their experience from violence and poverty requires more than a band-aid or surgery. So we take a holistic approach to our work by examining the whole person—the body, mind, and spirit.
When a woman comes to the hospital pain due to rape or difficulties in labor, we provide medical assistance. But by sending her back to the same environment she may return to the hospital for the same problem. So we provide a woman with some training and reintegration kit (chicken, rabbit, sewing skills, etc.) to restart her life. HEAL Africa's community outreach staff will also train women in villages safe motherhood practices and encourage women to start their own solidarity group for mutual support; and through the Nehemiah Initiative, train leaders within the community on how to manage conflict and reintegrate women who hare widowed or isolated due to their illness.
By confronting the multiple issues surrounding an individual's circumstance, we can be more effective in finding the root of causes of the problem.
Locally-driven
Developing partnerships with individuals and organizations within and outside the Congo is significant to our development process. But more importantly, equal participation between men, women, and children in the development process is imperative to the success of our development.
We address people's health and well-being so they can engage in their own development, and take more responsibility in the decision-making process of their lives and in the future of their communities.
We offer educational opportunities to vulnerable children, seek professional development opportunities for our staff and train local leaders in the community.
Local knowledge is priceless. HEAL Africa seeks local talent to operate the hospital and community programs because the people are experts of their own people and their own problems.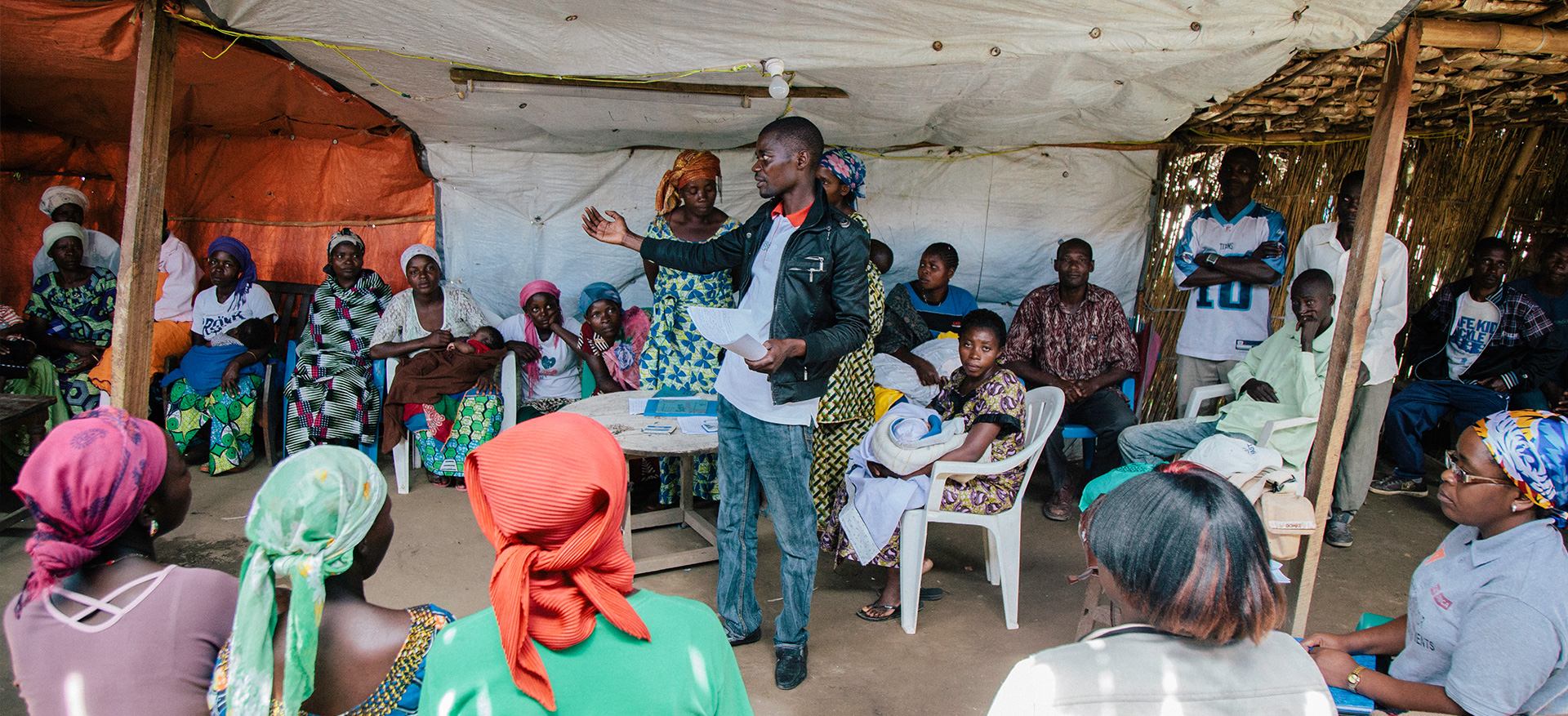 Long-term
Many organizations implement programs and leave when the funding runs out. But the issues we confront require long-term commitment.
We build and connect local leaders so they can be agents of change in their communities.
Solidarity groups are fostered among vulnerable populations to create or expand support networks.
We develop partnerships with individuals and organizations, and provide continued support to the vulnerable goups we assist for effective and sustainable management of our programs.
Innovative
We are constantly looking for ways to strengthen, improve, and make a broader impact in our work without compromising our core values.
Many of our staff take much of what they have learned In their work and participate in the research community.
We seek for learning opportunities from our partners and the people we serve to improve our work.
Christ-centered
HEAL Africa is a faith-based organization motivated by Christ's love. Jesus cared for the poor and the oppressed, the widows and the orphans. He spent time with the sick, those who were disabled, and marginalized. He promoted the status of women, and we want to do the same.
As a Christian organization, we are committed to serving and working alongside all people regardless of religion, ethnicity, or philosophy.
We strive to reflect Christ's unconditional love in our work and in ways that are culturally relevant to the Congo.
We spend time in prayer, we set time aside to reflect on our work as a team, and we gather together as a community to share our stories, sing, and dance.