For many decades, the Democratic Republic of the Congo has been characterized by extreme violence, mass population displacements, widespread rape, and a collapse of public health services. Since 1998 alone, more than 6 million people have died and more than 1.2 million have been displaced. While these atrocities have scarred DR Congo, we see hope. We see talented locals willing to give back to their own communities. We see hard work and resourcefulness. And we see resilience. Our goal is to provide the physical, spiritual and mental healing so people can take an active role in the transformation of their own development.
The 197-bed tertiary referral hospital is one of only three referral hospitals in the DR Congo. It provides general surgery, orthopedics, obstetrics and gynecology (including fistula repair), pediatrics, and internal medicine. It also serves as a center for healthcare and research, and for training doctors and healthcare professionals. The hospital comprises roughly 20% of HEAL Africa's work.
We Train Local Care Professionals
The amount of effort required to rebuild Congo is immense and will take a long time. To improve the health and well being of our community we must build local capacity through training and education. That's why education has been a fundamental component of HEAL Africa's efforts to provide access to healthcare and rebuild communities since its early years. With specialized training and opportunity for continuing education, we can improve and enhance our ability to achieve our mission (and sustainably) over time.
We are currently focused on the following training opportunities:
 COSECSA (College of Surgeons of East, Central and South Africa)
Family Medicine
Orthopedic Officer School
Chaplaincy School
Specialization Program of Resident & Generalist Doctors
Neonatal Nurse Training
Scientific Research
Continuing Education (for medical, paramedical and administration)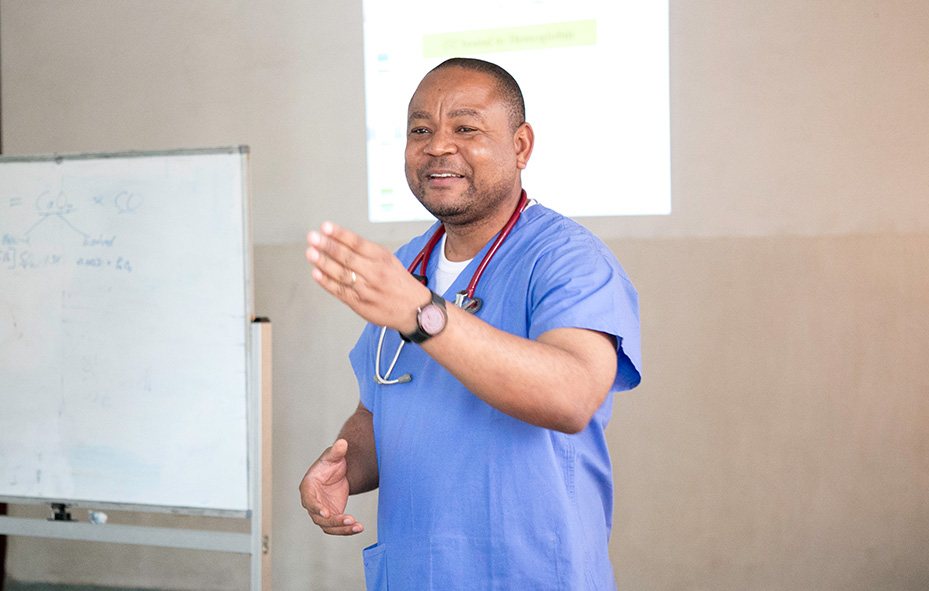 We Have Big Plans Ahead 
In practicing stewardship, we make every effort to stretch our resources. Since our operations in the mid-1990s, we have been extremely blessed by those who have given time and money to allow us to provide much needed services to the people of DRC. But over time our buildings begin to deteriorate, our resources must be shared among a growing need, and we need additional staff to provide the services. In the forefront of our agenda is maintaining the space in which we operate and strengthening the current programs we offer. Some of these include:
Equip newly constructed facilities for women and children, with materials and medical supplies. 
Improve our communications and technological capacity in the Hospital and the Program Administration departments.
Strengthen our grants and proposal capacity and improve our design, monitoring and evaluation process. 
Strengthen current programs, with specific urgency to advocating for vulnerable populations.