Then I said to them, "You see the trouble we are in: Jerusalem lies in ruins, and its gates have been burned with fire.
Come, let us rebuild the wall of Jerusalem, and we will no longer be in disgrace." Nehemiah 2:15 (NIV)
The Nehemiah Initiative is a concept inspired by the Bible's book of Nehemiah. After the destruction of Jerusalem, Nehemiah was given the vision to rebuild the city. This Biblical analogy has resonated well with local communities who have seen their families, villages and landscape torn apart. It has become a tool for peace building and mobilizing local leaders to transform their communities.
Across eastern DRC, village communities develop a Nehemiah Committee who are tasked with rebuilding the fabric of society. Each Committee is made up of different ethnic groups, civic and religious leaders, who are trained to recognize vulnerable groups within their community. Each committee chooses a leader who is responsible for facilitating conflict resolution and advocates for issues related to the socio-economic rehabilitation of its own community members. Nehemiah groups assist with the reintegration of members of the community by helping them settle land ownership disputes, boundary disputes, conflicts between neighbors, and a host of other problems. As members of the same community, Nehemiah leaders have a great desire to see lasting peace in the areas where they live, work and raise their children.
In communities where they are active, HEAL Africa partners with Nehemiah Committees to provide training and guidance to its leaders in creating a support structure for the most vulnerable in their communities. HEAL Africa's goal is to sensitize and mobilize community leaders to care for their vulnerable by supporting foster family programs, reintegrating widows and victims of sexual violence—as well as stimulate economic recovery through local agriculture and small animal husbandry. The concept is also an efficient tool for mobilizing communities during HEAL Africa's public health initiatives.
Because of Nehemiah Initiative's efforts to include every tribe and religion, committees have gained the reputation as trustworthy by the community it serves. Since 2000, more than 140 committees can be found throughout the villages of rural Congo.
Other projects organized within HEAL Africa around Nehemiah, address Positive Masculinity and Spirituality.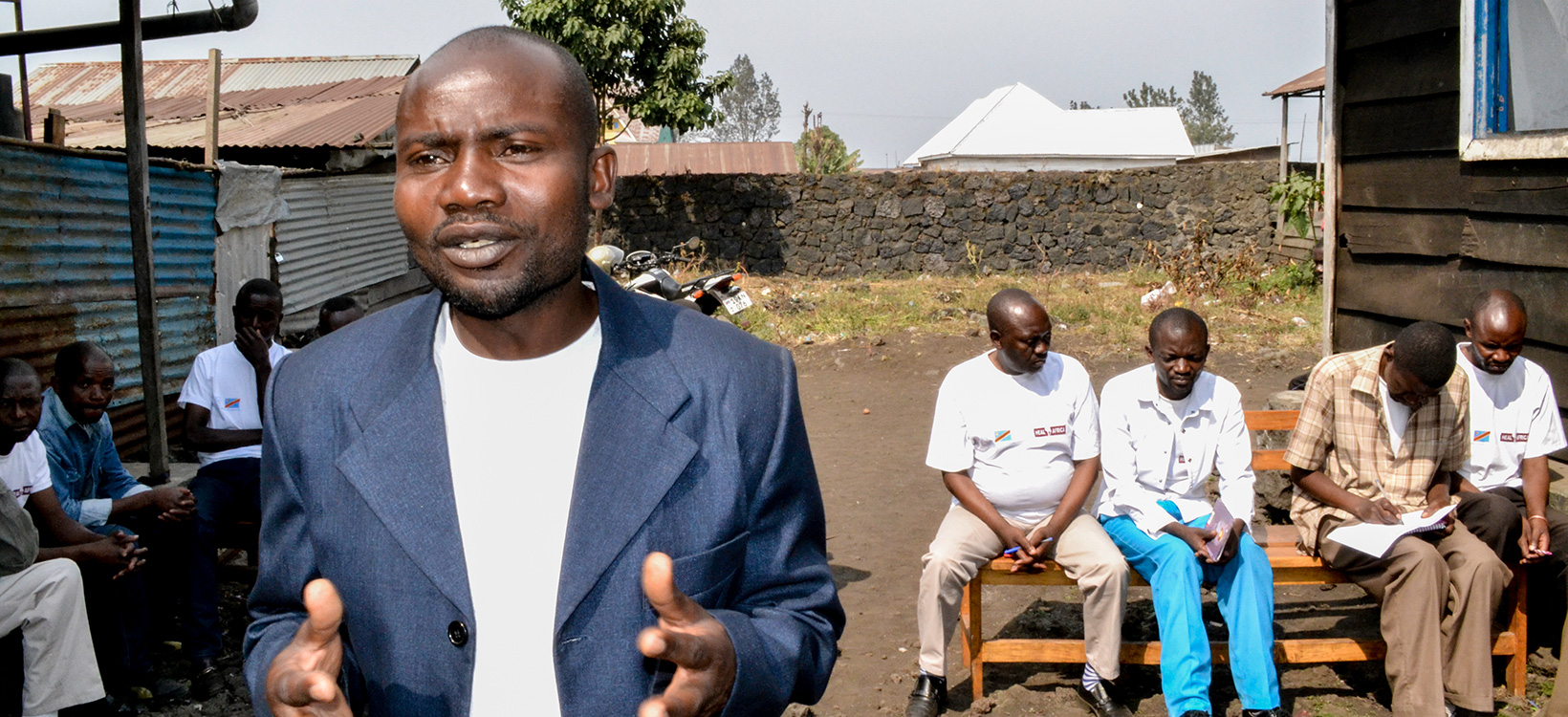 To change the status of women and transform our communities, we must recognize the role of men and their capacity to be agents of change. 
Much of the Sexual and Gender-Based Violence programs focus exclusively on women while men are referred to as either indirect victims or perpetrators. HEAL Africa uses the concept of Positive Masculinity to address gender inequality and accountable parenting. The gender and masculinity project, WABABA, targets three categories of men to address violence against women: partners of sexual violence survivors, men who have been exposed to violent behaviors and men who are leaders (or role models) in the community.
HEAL Africa also works with men to assist in the reintegration of people with disabilities back into their communities. Through Positive Masculinity, gender roles in the family have been challenged to benefit women, from domestic responsibilities, family planning, shared financial planning, to a decrease in domestic violence. The concept has also given men opportunity to foster peace and collaboration within and across communities, through economic reinsertion of the most vulnerable community members.
Spiritual Ministry & Clinical Pastoral Training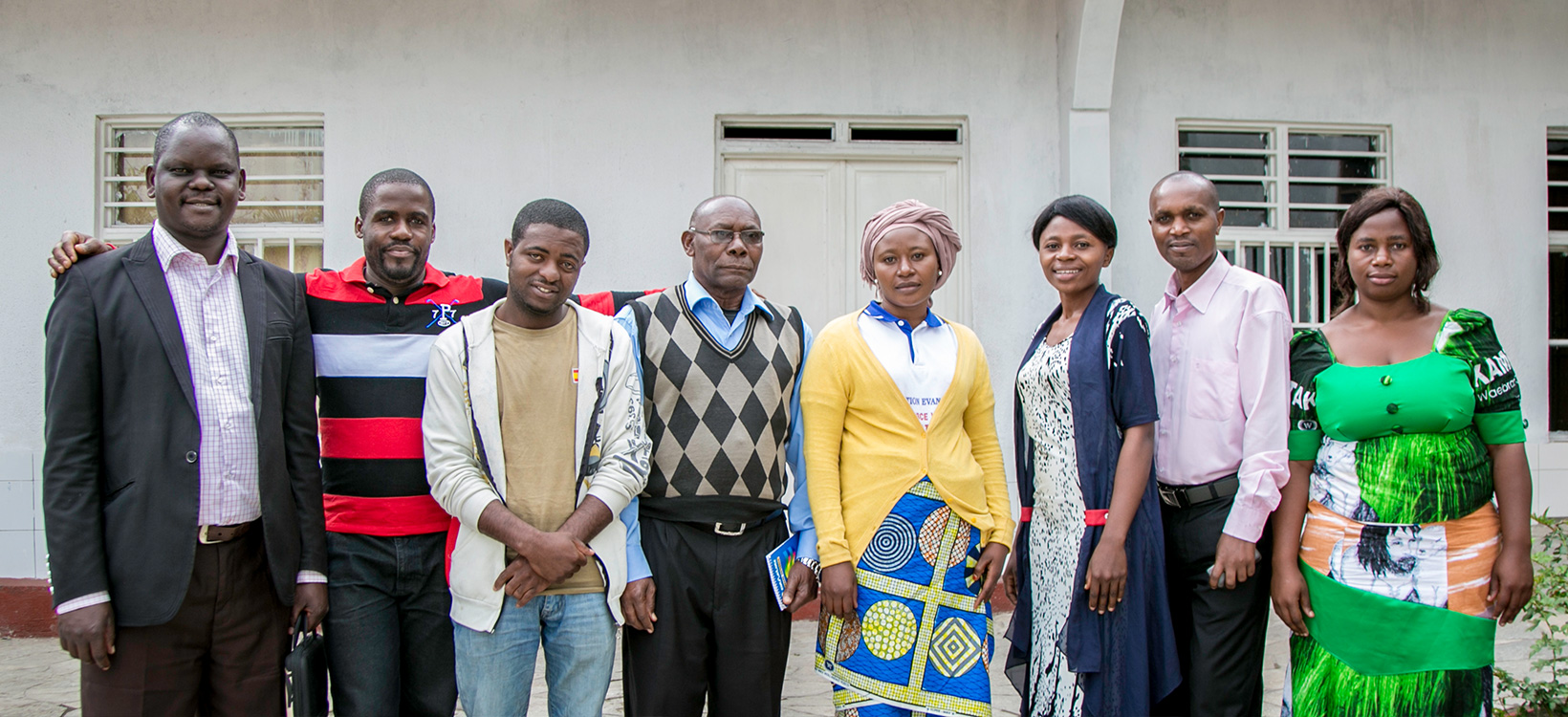 In keeping with our holistic approach, the Spiritual Ministry program serves to meet the spiritual needs of many of our patients. A few times a week chapels are held at the tabernacle. For many of the patients who have traveled far from their villages or have been stigmatized due to their trauma and illness, chapel services also serve as a place for building community, group healing, and even a sense of "normalcy". In addition to patient visitations, HEAL Africa trains chaplains through the Clinical Pastoral Training (CPT).
There are over 500 hospitals in DR Congo without hospital chaplains. As a hospital operating in an environment of absolute poverty and conflict, HEAL Africa has had the privilege of seeing many births. But it has also seen its fair share of deaths, even among our staff. Many have been victims to the ongoing conflict or lost loved ones to preventable illnesses. Overwhelmed with providing medical care, our doctors often carry the burden of addressing persons in crisis. This reality brings urgency to provide trained staff focused on counseling and providing spiritual guidance. 
To address this need, HEAL Africa trains and empowers chaplains through the Clinical Pastoral Training program. A critical component of the training is learning to listen effectively and empathize with patients. Graduates of the Clinical Pastoral Training (CPT) are certified to give spiritual guidance to patients and caregivers.