Ending Obstetric Fistula Also Means Ending Gender Inequality
International Day to End Obstetric Fistula 2020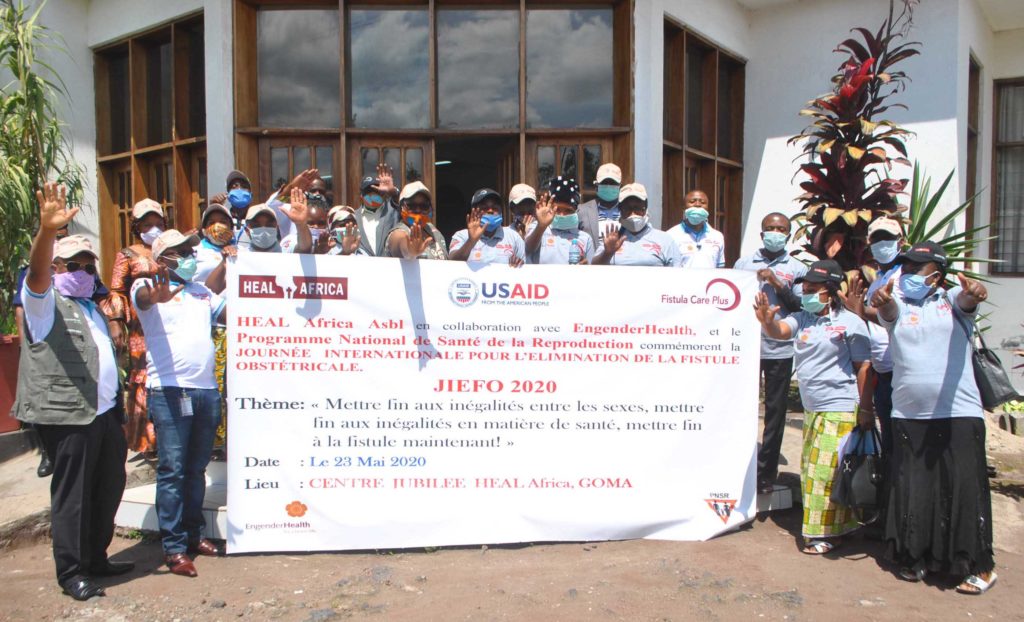 International Day to End Obstetric Fistula was May 23, 2020. This year looked a little different with significantly less people gathered, in lieu of COVID-19. In Goma, eastern DRC, HEAL Africa presented its achievements in the treatment of obstetric fistula patients from 2018 to 2019. In two years, the hospital has repaired 768 patients with urogenital fistula.
These results were given by Doctor Justin Paluku, fistula surgeon at HEAL Africa hospital on May 23, 2020, during the commemorative activities held at HEAL Africa. Engender Health, and the National Reproductive Health Program (PNSR –Programme National pour la Santé de la Reproduction) participated in the commemoration, under the FistulaCarePlus program.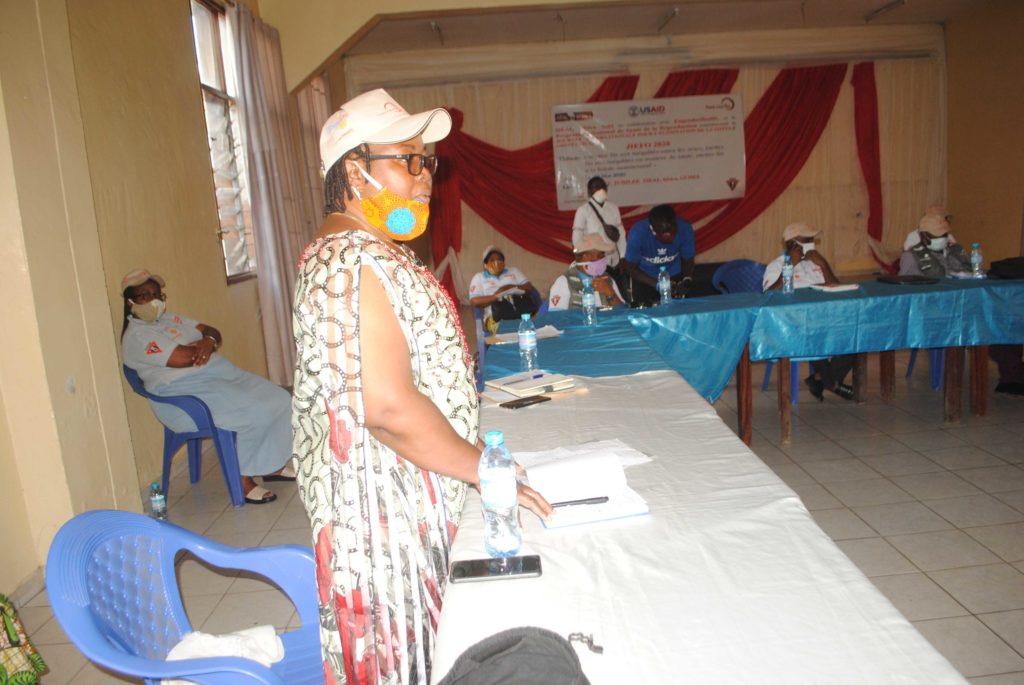 "To assure permanent care, the program also trains doctors and local nurses", asserted Dr Justin Paluku.
HEAL Africa's involvement dates back to 2003 when the UNFPA launched the global campaign to eliminate obstetric fistula. Ten years later, the United Nations declared May 23 as the International Day to End Obstetric Fistula. On May 23, 2013, former UN Secretary-General Ban Ki Moon visited Goma town (DRC) where he launched this international day at HEAL Africa Hospital.
The UNFPA estimates that 5,000 new obstetric fistula cases occur each year in the DRC.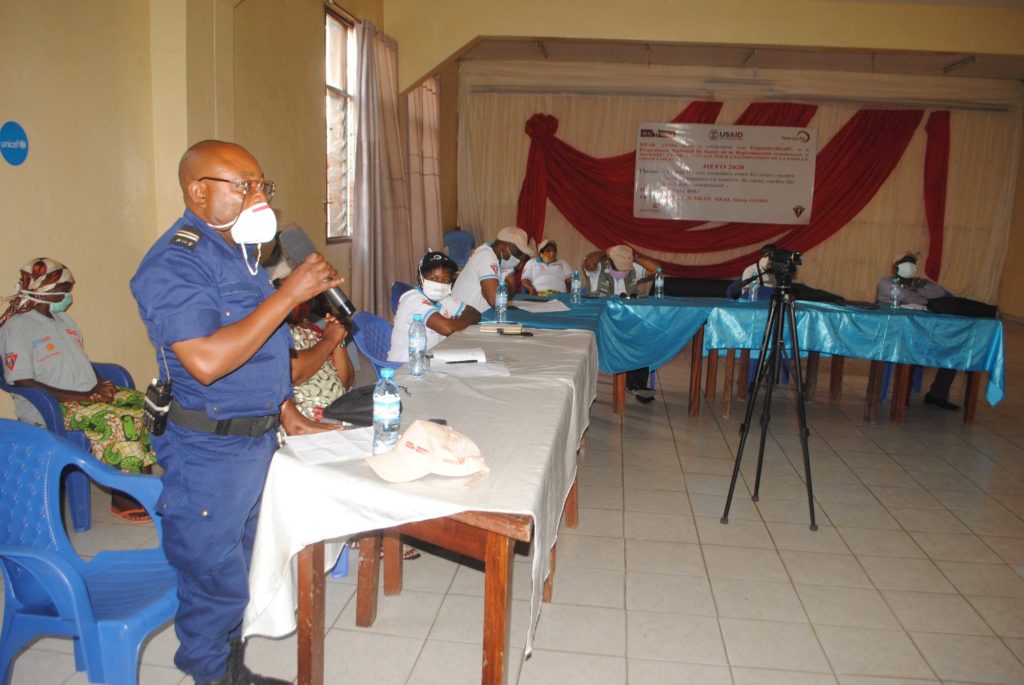 Complicated delivery is the main cause of fistula
According to Doctor Justin Paluku, cesarean sections and hysterectomy are increasingly responsible for fistula cases in North Kivu in the DRC in general. Dr Justin urges that training of health care professionals (doctors and nurses) who operate on women must be a priority. In North Kivu, Masisi health zone is the most affected by obstetric fistula. "Large community activism concerning safe motherhood in Masisi territory may considerably help reduce this," he added.
The National Reproductive Health Program of DRC reports the consequences of fistula as disastrous to women: discrimination, frustration, loss of self-esteem, frequent infections, etc., are common consequences of the condition. Fistula operations restore dignity to women and foster their social reintegration. Involving men in the mother's health is one way to prevent fistula, which allows men to understand and avoid risk factors for it. Thus, it is crucial that partners accompany women in family planning and the full reproductive health service process.
End gender inequality
The theme of this year is "End gender inequality! End health inequality! End fistula now!" Dr Serge KAHATWA, Medical Director of HEAL AFRICA hospital, emphasizes:
"It is difficult to end fistula if inequalities persist between men and women if the living conditions of the populations do not improve. If there are not enough medical doctors trained in fistula repair in rural areas, and home deliveries continue, if women lack the means to access antenatal consultations, if women do not have access to quality health care in equipped structures and if hospitals are always far from the patients. These are the prerequisites and challenges to end fistula."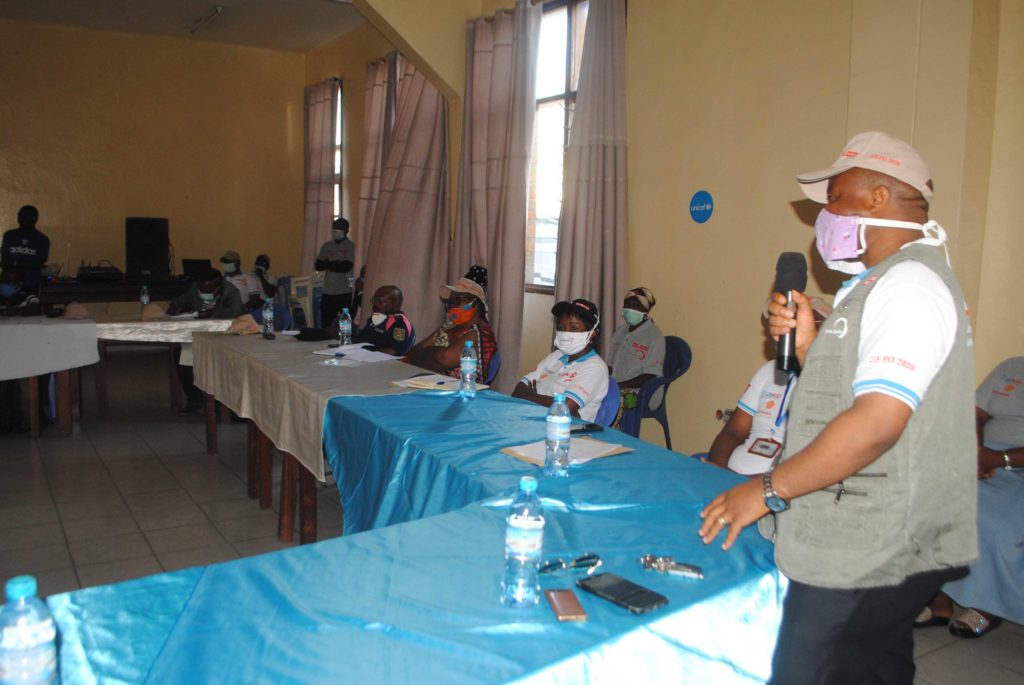 HEAL Africa, along with its partners, aim to raise awareness in the community on the issue of obstetric fistula, to reflect on the strategies put in place to better serve patients by improving care, and advocate to mobilize more resources that will care for patients with fistula.