Dr. Cathy, The First Female Obstetrician/Gynecologist in North Kivu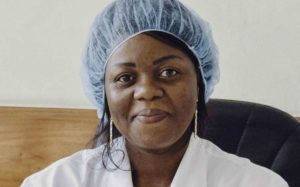 Dr. MUFUNGIZI FURAHA Cathy, affectionately called Dr. Cathy by her colleagues, is back from Cotonou, Benin, where she spent the last 4 years specializing in obstetrics-gynecology. Dr. Cathy's new credentials make her the only female Obstetrician and Gynecologist in North-Kivu province.
As a woman, I knew that I wanted to understand women's problems to better assist them. Women often feel more comfortable receiving gynecologic treatment from another woman. Even men prefer when their wives are treated by women. Assuming this role makes me happy. Now that I am a specialist, I will be able to apply my training in my daily work, and I can tell the difference from when I was only a generalist.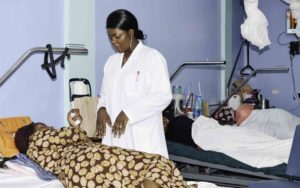 The Congolese educational system is different from Benin. But Dr. Cathy was willing to confront the challenge. "My commitment was the main weapon I had to overcome this issue." Dr. Cathy is happiest when she sees positive results in her work with patients. It is in these moments that she feels she is a valued, contributing member in the community.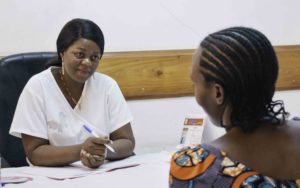 During her specialization, Dr. Cathy deepened her knowledge of fertility. This is very important in Africa because, in many cultures of the continent, a woman's value is in her capacity to produce children. "Nothing compares to the smile on a woman's face when her fertility issues are resolved," she said.
I will never be able to thank HEAL Africa and its partners enough. I would not have been able to achieve my specialization by my own means. My family, especially my husband, has been of great support to me. All the sacrifice and support they showed me was necessary. It gave me the courage to keep going on days when I felt like giving up. My new specialization is a result of everyone's efforts.
Dr. Cathy graduated in November 2017 and began her duties at HEAL Africa on the first week of June 2018.