More Neonatal Training Means More Babies Live!
20 Trained in Neonatal Care
The infrastructure to provide sufficient health care in DRC has been a growing challenge for decades. Being in perpetual crisis has not helped the situation. Some of the challenges we confront in DR Congo include the high demand for care, limited opportunities and resources to train locals, and ill-equipped health structures.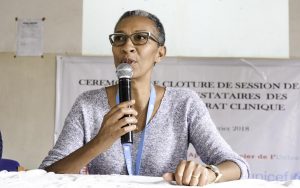 To meet the needs, we provide medical training at HEAL Africa. But we rely heavily on partnerships to donate or assist with funding equipment that are difficult to obtain, both financially and due to availability.
Last Friday, we held a closing ceremony, marking the end of another training session for caregiver participants undergoing clinical mentorship. Supported by UNICEF and Global Strategies, the training session began last September 2017. The trainees were provided with skills to improve neonatal care in hospitals. Lele UWEZO, a Program Manager with HEAL Africa, opened the ceremony, which was conducted in the presence of representatives from UNICEF and DRC's Provincial Division of Health.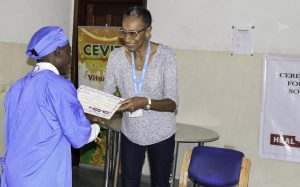 The nurses were trained in techniques related to reviving newborns, protection from cold, breastfeeding and diet, including hygiene. Since 2013, 57 nurses have been trained, with the primary objective of reducing infant mortality in Goma's local hospitals and neighboring health structures. The 20 graduates of this particular ceremony came from Goma's Nyiragongo and Karisimbi health zones. At the end of the ceremony, the trainees were given parting gifts of neonatal medical emergency kits. Once the trainees return to their community, HEAL Africa will conduct follow-up visits to assist and continue mentorship.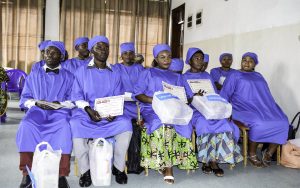 Since we opened our neonatology unit at HEAL Africa in 2009, we have received hundreds of referrals each year from surrounding health centers. Like many hospitals in DRC, these centers do not have the appropriate equipment or specialized personnel to ensure the basic quality care of children.
This need continues to confirm our goal to strengthen the neonatal department while supporting surrounding health centers through training and partnerships.
We can't thank our partners enough who have contributed to the health and well-being of so many children over the years.